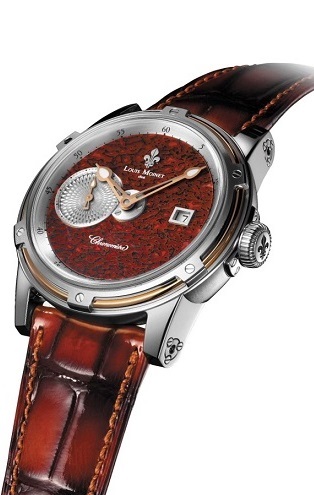 Exclusive Timepieces Luxury Watches is the OFFICIAL AUTHORIZED RETAILER for Louis Moinet for San Antonio, Austin, Houston, and all of South Texas. Established in 1806 Louis Moinet invented the Chronograph, and presents some of the most unique and rare Luxury Watches in the world. Shown is their JURASSIC UNIQUE PIECE #01/01. The dial on this watch is crafted from rare dinosaur bone estimated to being 150 million years old. Only one piece was created with a Dinosaur bone dial with a rose gold bezel and stainless steel case, and this is it. The watch comes with a letter of authenticity guaranteeing the dinosaur bone is authentic. Price $68,000.
Louis Moinet are more than timepieces, they are "Wearable Masterpieces"
Our clients come to us for prestige and exclusivity states Pete Moreno, Founder and President of Exclusive Timepieces Luxury Watches.
To purchase this piece contact Exclusive Timepieces Luxury Watches in San Antonio, TX. 210.886.8004. Text 956.605.8200