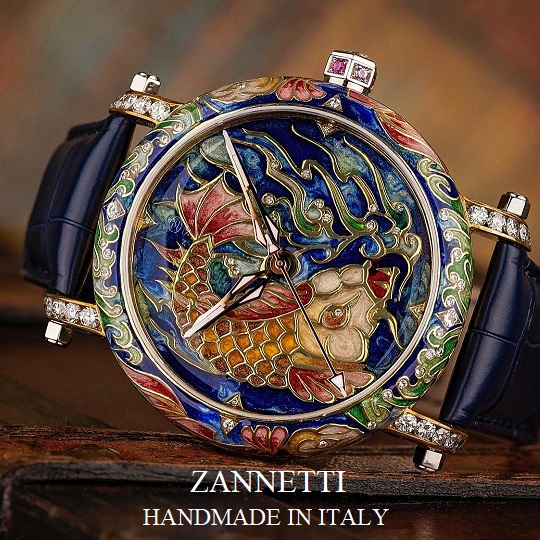 Exclusive Timepieces Luxury Watches in San Antonio is proud to announce their new partnership with Italian luxury watch brand ZANNETTI WATCHES. ZANNETTI presents some of the most beautiful, handmade and hand painted, enamel and cloisonné pieces in the world. Each dial is carefully, and skillfully hand painted by the most talented, and skillful Italian artisans, making each piece a UNIQUE PIECE. All of their watches are hand made in Italy, and are powered by the best Swiss movements.
ZANNETTI artisans use specialized techniques that are centuries year old allowing each piece to be a truly work of art. ZANNETTI'S watches are works of art and absolutely breath taking, "they are Masterpieces" states Pete Moreno, President of Exclusive Timepieces Luxury Watches.
CUSTOMIZATION ON REQUEST. Exclusive Timepieces Luxury Watches and Zannetti will gladly assist you in making an enamel UNIQUE PIECE especially for you. Let us know if you would like a timepiece with your favorite sports car, a favorite pet, or a picture of your loved one.
If you For more information contact Exclusive Timepieces Luxury Watches in San Antonio, Texas 210.886.8004. Text us 956.605.8200
View the ZANNETTI Collection at www.exclusivetimepieces.net